Effective SEO – It's All About Search Topics, Subtopic Keywords & Pillar Pages
The way people search online has evolved over the years, and you need to know how. Do you remember when you would type one or two keywords into the search engine and get a result? Well, now we type (or speak) in full questions or problems and expect to receive an answer.
Changing search practices and ongoing changes to Google's algorithm means it's essential to focus your SEO strategy and tactics beyond just keywords. You'll need to think more broadly about your B2B content strategy and how your business will get found in a competitive market.
To have an effective SEO strategy, you need to follow 2019-2020's SEO best practices, which comprise of five key elements:
Search topics
Subtopics keywords
Pillar pages
Topic clusters
Title tags and meta descriptions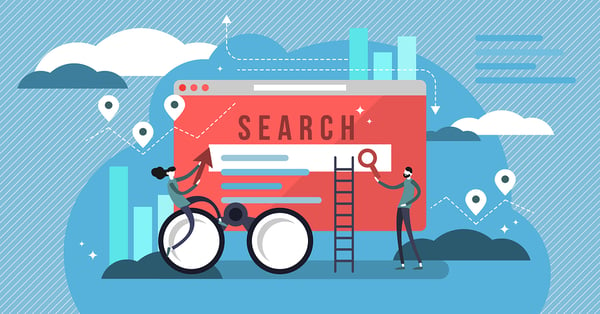 Search topics
This is the main goal, problem, or idea that your customers are interested in which link to your business. Make sure you make a list of the key problem/s your business solves and check out your competitors. Be sure to research the topics that you should be writing about as part of your campaign positioning and messaging and content planning process. For example, the topic a superannuation firm might be trying to rank for might be "corporate funds".
Subtopic keywords
These address a specific question about your pillar page topic. With the last example in mind, the superannuation firm might target subtopics like "Where to get superannuation advice?", "What happens when you retire?", or "How much superannuation do I need?"
You will need to create content centred around these subtopics. Make sure that the content you produce features a link back to your pillar page to drive traffic to your website and then conversions.
Pillar pages
HubSpot defines a pillar page as a comprehensive resource page that covers a topic in depth. It links to high-quality content based on your supporting subtopic keywords.
For a highly effective pillar page, we have a few suggestions:
Your pillar page should apply on-page SEO best practices, referencing the topic in the page title, URL, and H1 tag.
Feature the pillar page in your website navigation – after all, this is where you receive the most traffic.
Do not gate your pillar page content, i.e. no long forms or passwords. Gated content will disrupt your visitor's flow into conversion.
We recommend you build your webpage content and core content pieces around your core search topics and search subtopic keywords. To rank for your search topics, you need to ensure you answer the types of queries searchers are submitting through the search engines.
To see some recent examples of how other organisations are building their pillar pages, check out some examples on the HubSpot Marketing blog here.
Topic cluster model
To execute a successful SEO strategy, you need to follow the topic cluster model.
"A topic cluster is a group of interlinked web pages. They're built around one piece of pillar content targeting a broad topic, linked to several related but more narrowly-focused pages. – you need to select the core search topics and search subtopic keywords you want to rank for." – Co-Schedule
Then you need to create a content strategy where the key content is based on the specific keywords that relate to your topic.
Once you've defined the key topics, build a pillar page around one chosen topic and include links, landing pages and content for that topic. When you link supporting content back to a pillar page on your main website it helps search engines discover your content and serve your content in the search results.
It's essential to ensure that all the content pieces and pages link to each other. This will help you create a broader search engine authority for your topics and subtopic keywords.

Title tags and meta descriptions
Once you've created your content and pillar page, be sure to review your title tags and meta descriptions.
Title tags and meta descriptions are still important for SEO. The titles and descriptions are often seen first by anyone visiting your website, content, webpages. Ask yourself the following questions:
Are your title tags and meta descriptions enticing?
Do they encourage your target persona to click?
Do you have a clear and enticing Call to Action?
These questions are essential for SEO and conversions.
Lastly, check and optimise your H1, H2, and H3 header tags as these too are very important for authority.
If you would like to read more about pillar pages and topic clusters, check out a previous blog here.
To further understand how to use content effectively as part of your SEO strategy and in pillar pages, have a short informal discussion with us to talk about an effective SEO Strategy.
Download HubSpot's on-page SEO Planning spreadsheet now here.